With Enerlipid's innovative sports nutrition, beauty and health products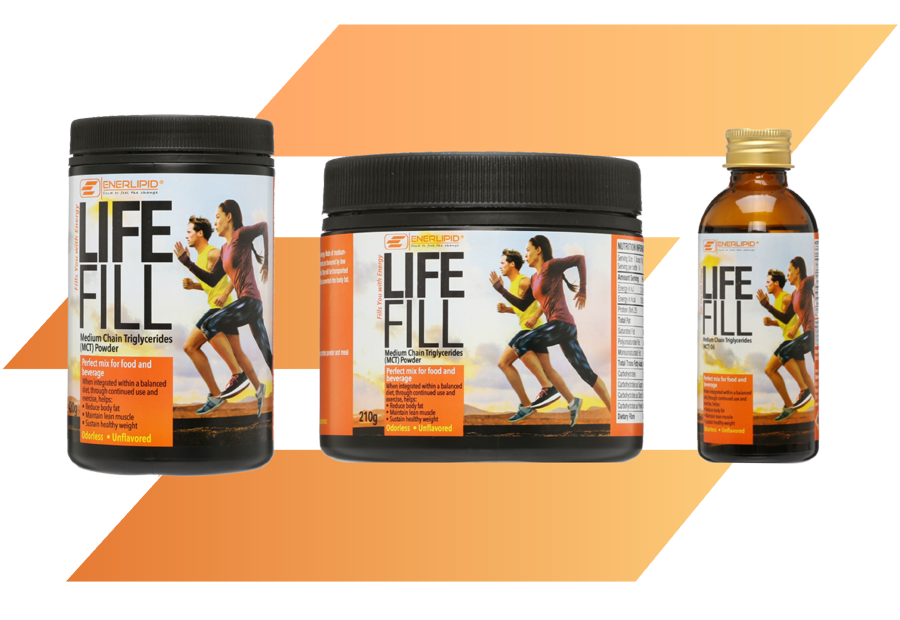 MCT OIL & POWDER
LIFEFILL
Enerlipid's 100% plant-based LifeFill MCT products are a source of instant energy. They help boost metabolism, reduce body fat and maintain lean muscle.
Shop Now
Why LifeFill MCT?
Enerlipid
Lifestyle products backed by science
Enerlipid was formed by a team of experts passionate about using natural, essential and effective ingredients to develop products that enhance your overall well-being. In today's fast-paced life, we help you truly start to feel the change!
Learn More
Customer Testimonials
My day begins with LifeFill MCT Oil in my morning coffee every day. This gives me steady lasting energy and better mental clarity throughout the day. I now have a more productive day at work with additional energy for hobbies and outdoor activities! Bye bye sluggish days."

Tham Yue Han
I have been using LifeFill MCT Oil now for a month and can highly recommend it to all who need extra energy to maintain a fit and healthy lifestyle

Minna Strömberg
LifeFill MCT products give me extra energy to go hiking or cycling after a tiring day at work. Recommended for those who love participating in sports activities after class or work. I just love mixing LifeFill MCT products in my protein shake.

Saiful Izharuddin Saifulbahri