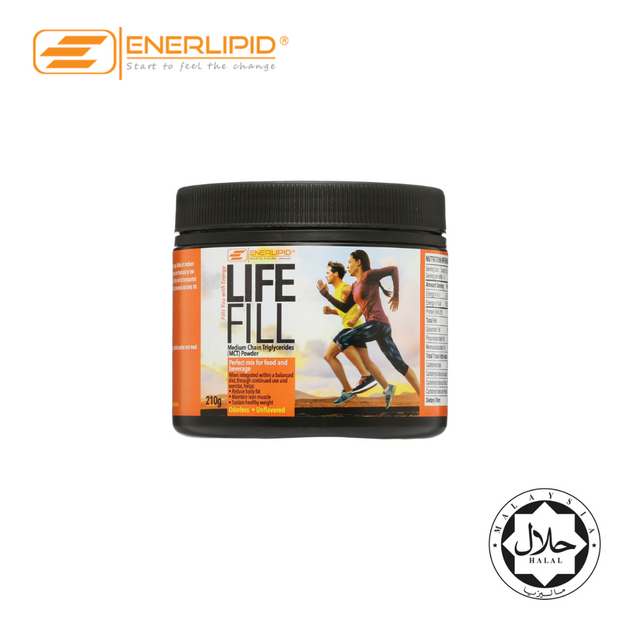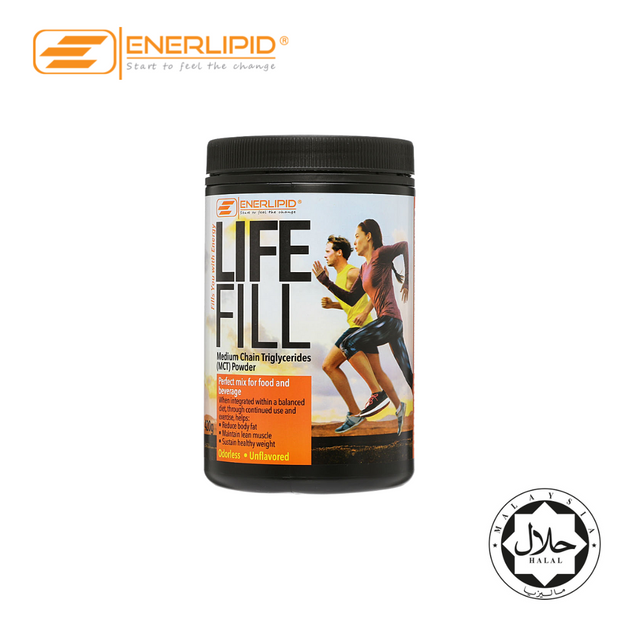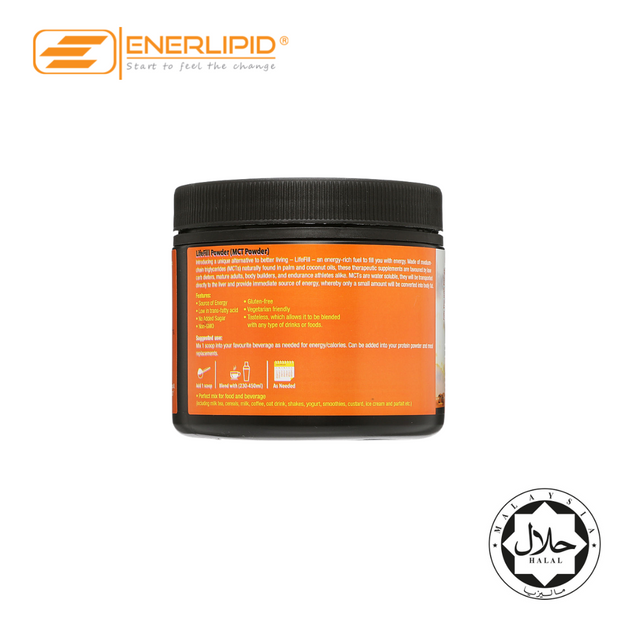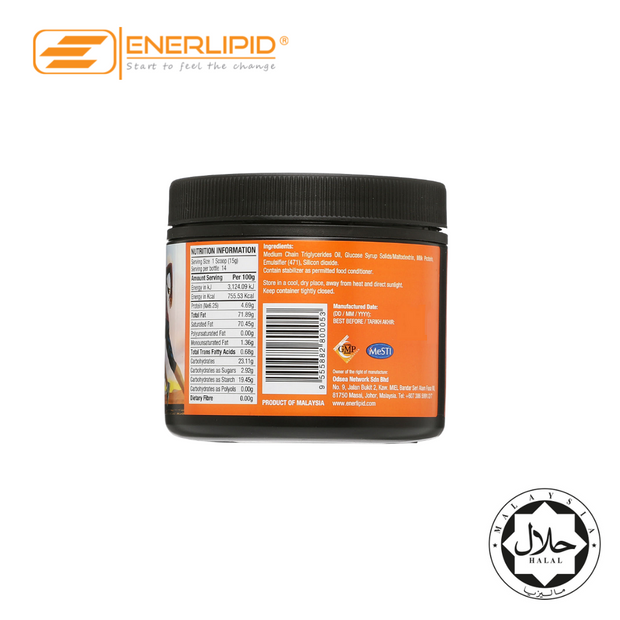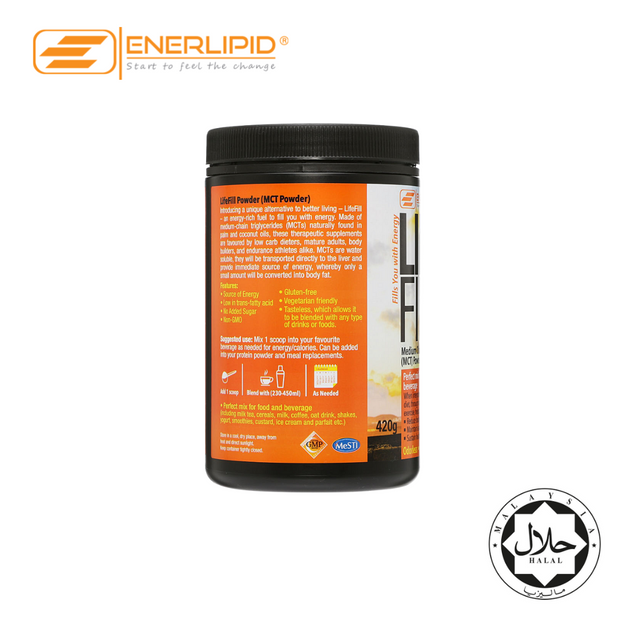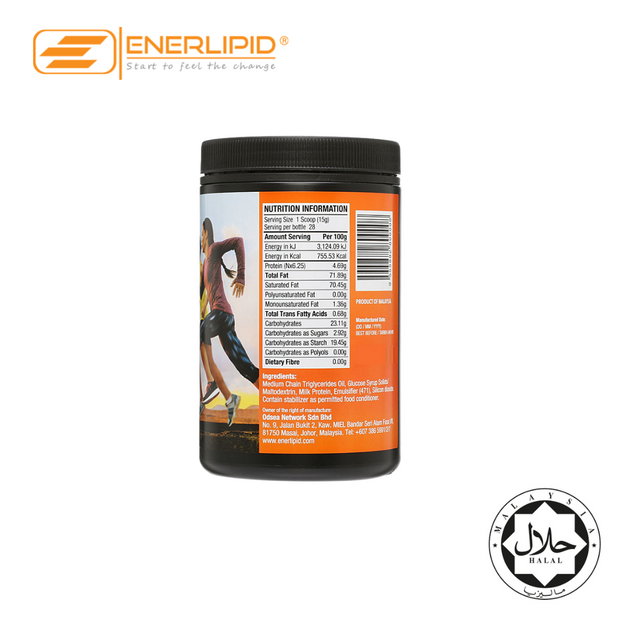 ---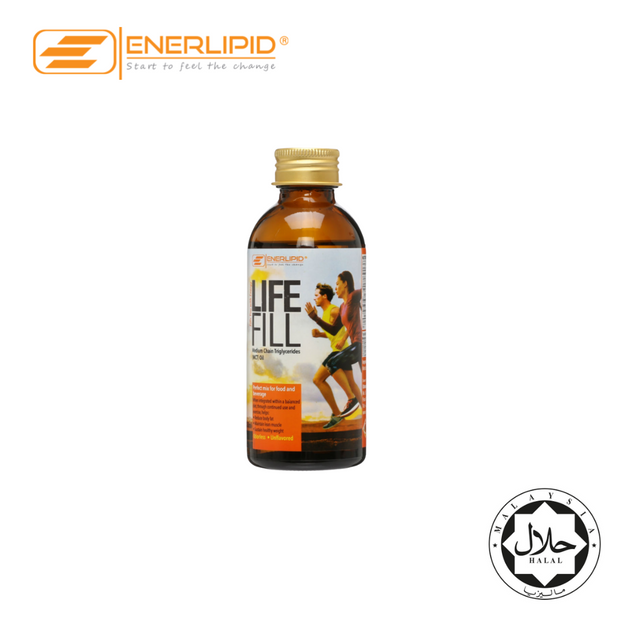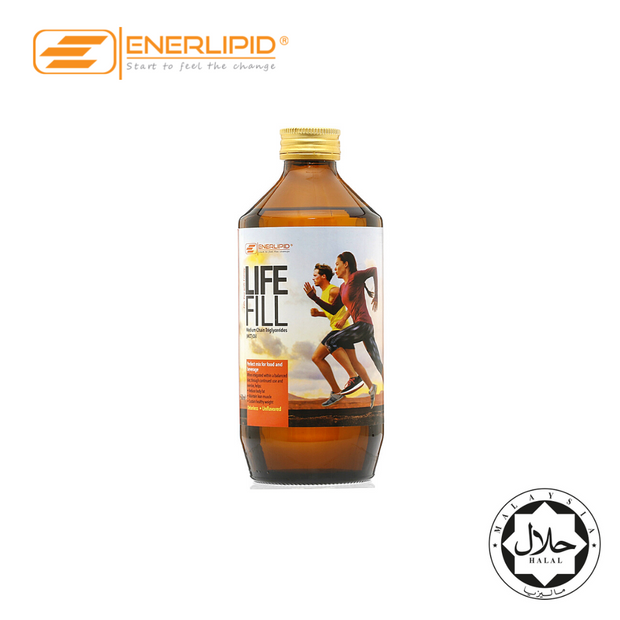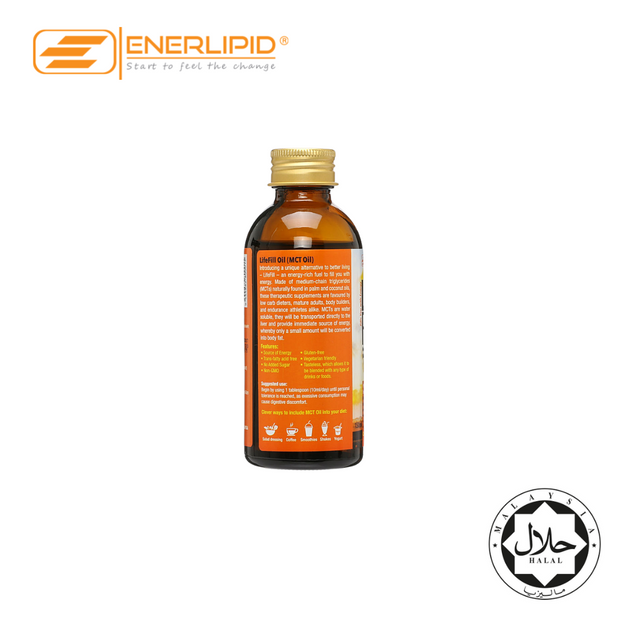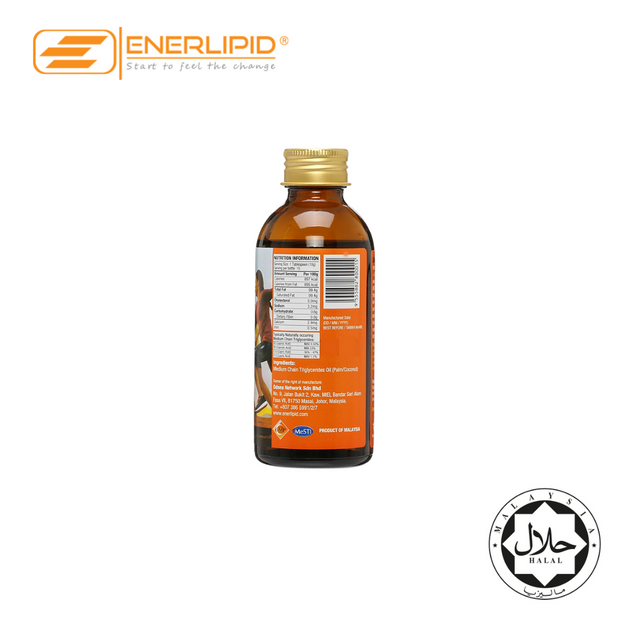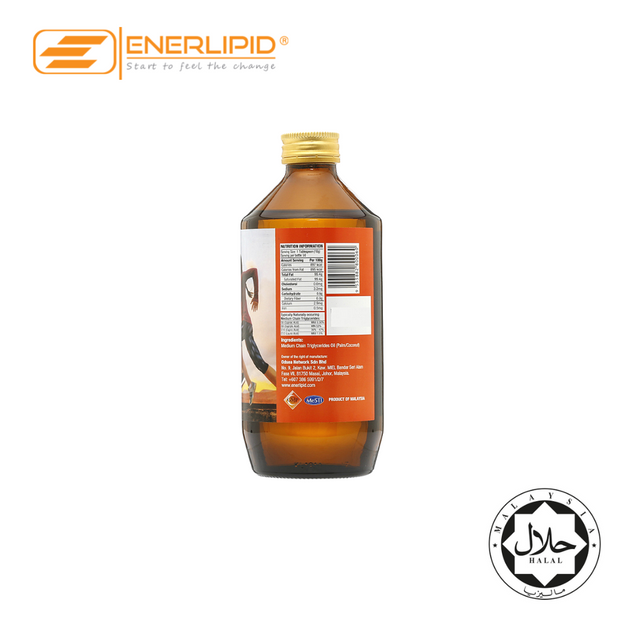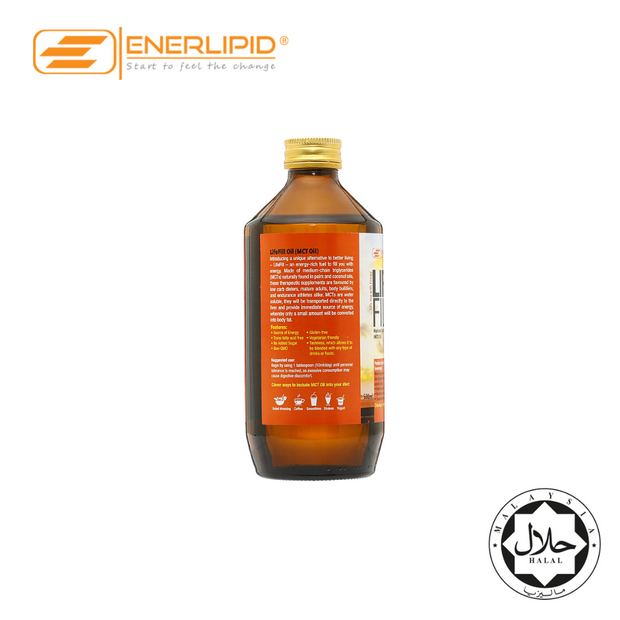 PRODUCT DESCRIPTION
Discover a healthier and power-packed lifestyle with Enerlipid's 100% plant-based LifeFill MCT Powder
LifeFill MCT Powder is designed to fill you with energy to make the most of your day. Made from a form of fatty acids found in coconut and palm oil called medium-chain triglycerides (MCTs), this therapeutic additive works just like an energy supplement. Unlike long-chain triglycerides (LCTs), MCTs are digested more quickly since they are taken straight to the liver and converted into energy with only a small portion being converted into body fat. This makes MCTs ideal for low-carb dieters, mature adults, body builders, fitness enthusiasts and endurance athletes alike.
WHY CHOOSE LIFEFILL
Odorless and tasteless

Non-GMO

Gluten free

Vegetarian friendly

Low in trans-fatty acid
HOW TO USE
Mix 1 scoop of LifeFill MCT Powder into your favorite beverage, protein powder and/or meal replacement as needed.
You can also add LifeFill MCT Powder into:
INGREDIENTS
Medium Chain Triglycerides Oil
Glucose Syrup Solids/Maltodextrin
Milk Protein Emulsifier (471)
Silicon Dioxide
Stabilizer as permitted food conditioner
THIS PRODUCT CONTAINS MILK PROTEIN
STORAGE AND CONSUMPTION ADVISORY
Excessive consumption may cause digestive discomfort such as a laxative effect. If you experience intestinal discomfort, reduce serving size and gradually increase over time
Consult a physician before use if you are pregnant, nursing, on medication or are suffering from a medical condition
Store in a cool, dry place away from heat and direct sunlight. Keep container tightly closed.
Customer Testimonials
My day begins with LifeFill MCT Oil in my morning coffee every day. This gives me steady lasting energy and better mental clarity throughout the day. I now have a more productive day at work with additional energy for hobbies and outdoor activities! Bye bye sluggish days."

Tham Yue Han
I have been using LifeFill MCT Oil now for a month and can highly recommend it to all who need extra energy to maintain a fit and healthy lifestyle

Minna Strömberg
LifeFill MCT products give me extra energy to go hiking or cycling after a tiring day at work. Recommended for those who love participating in sports activities after class or work. I just love mixing LifeFill MCT products in my protein shake.

Saiful Izharuddin Saifulbahri